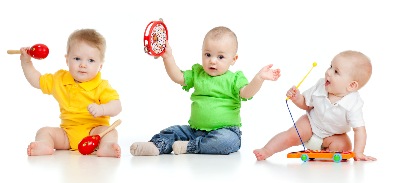 "Learning by doing"

Wanting to make sure that leaving your child is a positive experience. The staff at Cobblestone will spend time introducing you and your family to the new routine. Children's lives are filled with exploration and vast growth, developing a regular program for a child's needs is the front most of our concerns. We create the most stimulating successful environment where a child will learn, grow and flourish, with the aid of our nurturing, loving and caring staff. A child will participate in a wide variety of age appropriate activities. A typical day will include an art activity, music, songs, science, cooking, and stories, projects, daily naps are taken, circle time, inside and outside playtime.

Am and Pm snack provided with a well balanced healthy lunch are included with tuition. Breakfast is additional fee.

Infant Program: Six weeks to 17 months
Safe Clean Environment
Devoted, Affectionate Staff
Tons of Tender Loving Care
Floor time with interaction from staff
Arts and Crafts
Reading
Music

Investing in your child's future is very important to us. We take time and care in specially designing our rooms to help encourage exploration, creativity, development and learning skills.

Toddler Program: 18 months to 35 months
Age Appropriate Hands on Activities
Language Development
Positive Reinforcement Potty Training

To maintain and fortify a toddlers independence, we provide structure and guidance needed throughout the day as they learn to share, get along with others and perform tasks. While listening to stories, singing songs, playing games and doing art projects they will develop language and vocabulary skills, as well as movement and sensory motor skills.

Preschool Program: 3 years to 5 years
Abeka Curriculum
Kindergarten Readiness
Compassionate, Experienced Staff
Art, Music, and Learning Centers

Focus on preparing your child for the journey into their next level of learning. Your child will learn developmental skills to enter kindergarten, and to help them become a triumphant lifetime learner. Providing reading, math and writing activities offered in a fun and creative way, appropriate for children's age and developmental level.

Cobblestone Kid's Club - Kindergarten to 12 years
Before and After School Enrichment Program
Full-Day Care for School Holidays
Child Choice Activities: Art, Centers, Games, etc.
Homework Tutoring
Sports and Field Trips

Providing the perfect blend of learning and amusement. We give school age children the opportunities to finish any homework with tutoring help from our staff, so more quality time can be spent at home, for a well-balanced out-of-school experience. Each day we offer a broad range of hands-on activities that allow them to develop their interests and skills.

Bus Transportation for school age children:
Butterfield Elementary
Chisholm Elementary
Clear Creek Elementary




Cobblestone Child Care Center
located in Sanger, Texas
808 N. Keaton Rd. Sanger, TX 76266
Next to Chisholm Trail Elementary School
940-458-5255